BREAKING NEWS. BLOWING MINDS.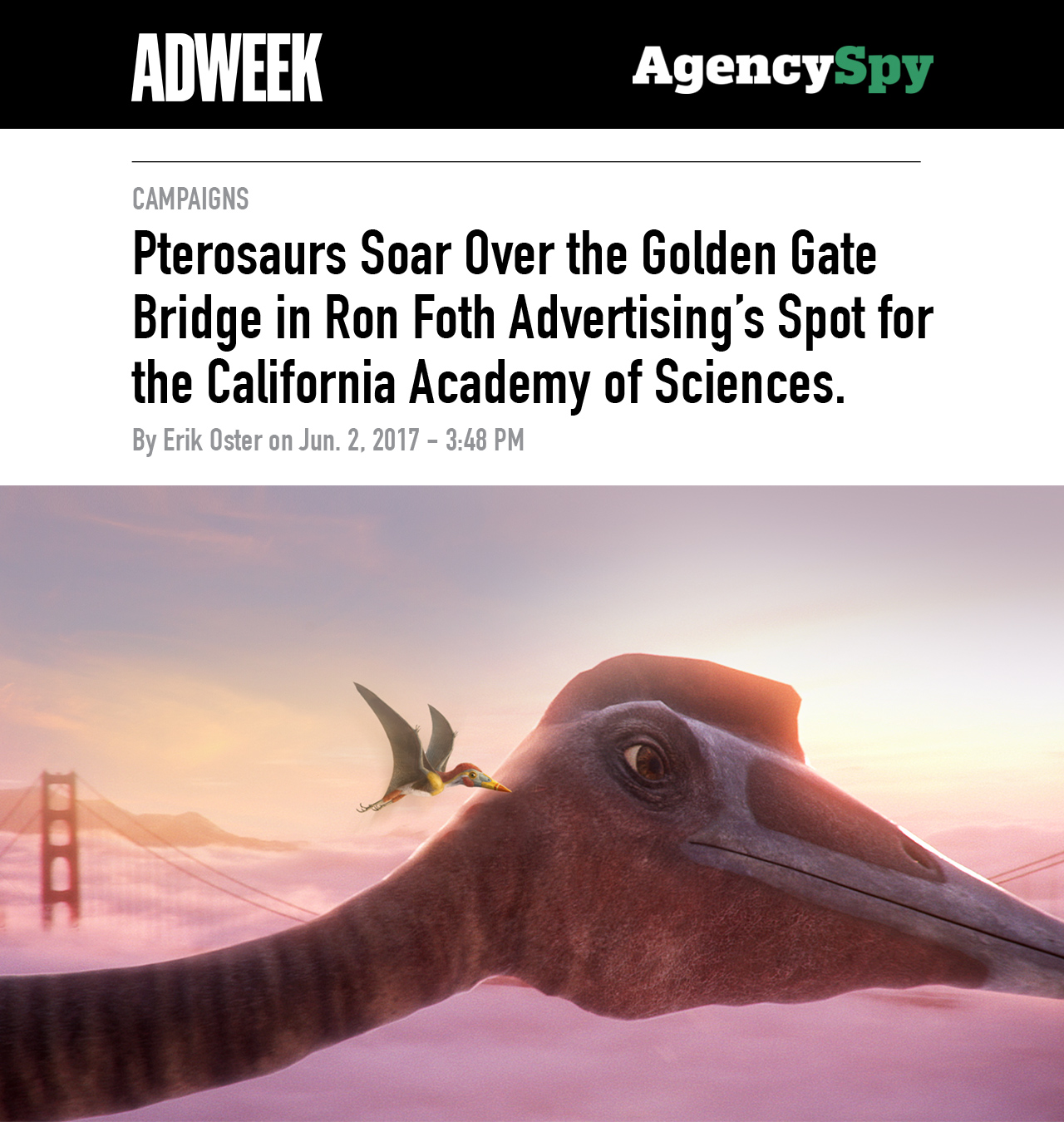 Our eye-catching new "Pterosaurs" commercial for the California Academy of Sciences is making quite an impression. The animated spot, which features prehistoric pterosaurs flying over the Golden Gate Bridge and the San Francisco skyline, was just featured in ADWEEK, SHOOT, Best Ads on TV, and other national news sites. We also really love the awesome comments it's been getting on social media – and the big boost it's having on attendance at the Academy's new Pterosaurs exhibit.
Load More
Fail to load posts. Try to refresh page.